Zion Ponderosa Family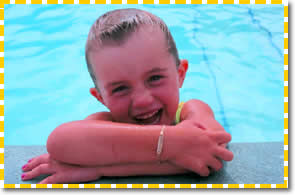 Nothing quite compares to beauty and solitude of Zion National Park and now Zion Ponderosa Ranch Resort gives you the opportunity to turn your trip to Zion into an unforgettable family vacation. Zion Ponderosa Resort makes it possible for your family to combine their Zion explorations with fun family activities. Besides exploring one of the worlds most incredible geological wonders, at Zion Ponderosa your family will have the opportunity to enjoy climbing and repelling on our climbing wall, taking a horseback ride through our ranch, swimming in our pool and hot tub, going up against each other in a game of paintball, and much more.
Zion Ponderosa Resort is located on the east rim of Zion National Park and shares seven miles of common border with the park. The property and accommodations are perfect for family reunions and other group gatherings. Families can choose to camp or stay at one of our cabins nestled in groves of ponderosa pines and just a short distance from our recreation barn, main lodge, and dining room. Lodging, camping, activities and meals are all included for one low price per person with a substantial discount for children.